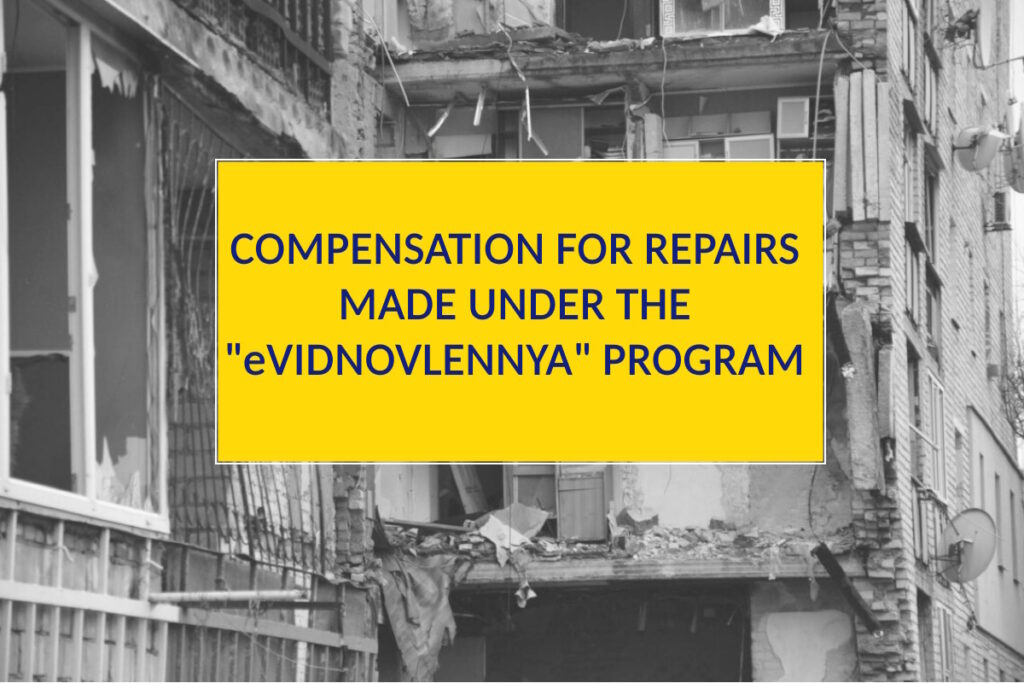 Compensation for repairs made under the "eVіdnovlennya" program
Deputies of the Verkhovna Rada supported draft law No. 10063 on amendments to Law No. 2923-IX, which regulates the procedure for paying compensation to citizens whose homes were damaged or destroyed as a result of russian aggression. We are talking about citizens who made repairs at their own expense.
This was reported by the press service of the Ministry for Communities, Territories and Infrastructure Development.
Payments under the new form of compensation will begin to be made from January 1, 2024. The mechanism will be the same as for other categories of  "eVіdnovlennya".
submission of an application through the Diia;
consideration of the application by the commission;
determination of the amount of payment.
When determining the amount of compensation, the commissions are guided by the report of the initial inspection of the damaged housing, which is carried out after the damage to the housing, and the checklist with the established cost of building materials and works, approved by the Cabinet of Ministers.
Important! No checks, receipts, photo and video recordings or other evidence are required to receive compensation for the repairs made. If desired, they can be additionally provided to the commission, but they are not mandatory or decisive in making a decision on compensation," commented the Deputy Prime Minister for the Reconstruction of Ukraine – the Minister of Community Development, Territories and Infrastructure of Ukraine.
See more information