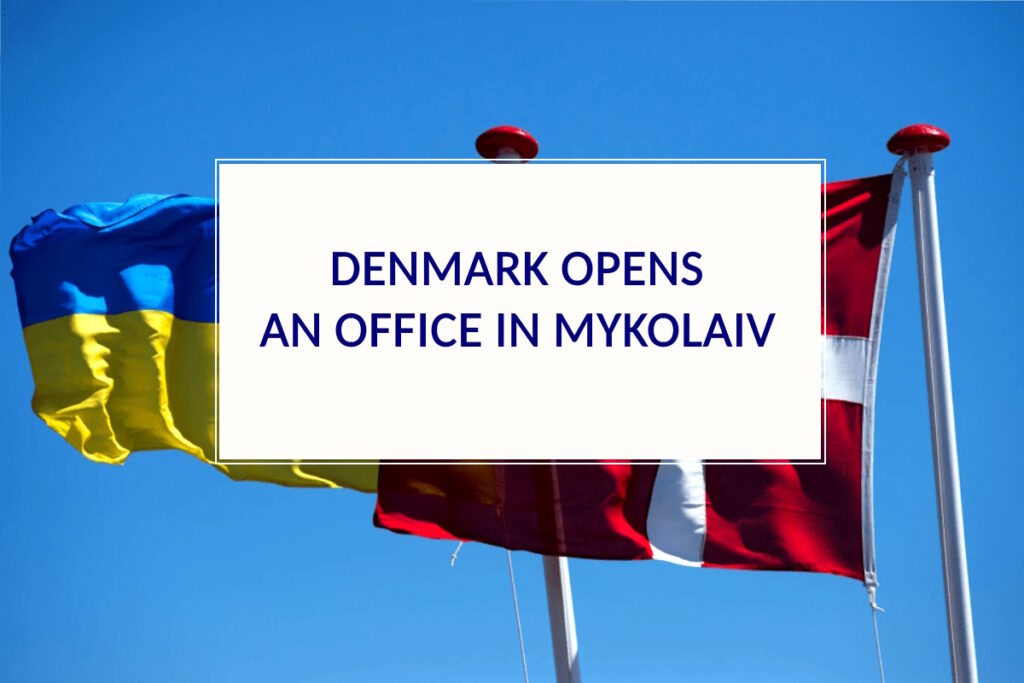 Denmark opens an office in Mykolaiv, where it will rebuild the city
A new office of the Embassy of Denmark, which has undertaken to restore the region affected by russian aggression, will open in Mykolaiv.
This was stated by the Minister of Foreign Affairs of Denmark, Lars Løkke Rasmussen, before the start of the informal meeting of the ministers of foreign affairs of the European Union, who announced the opening of a new office of the Danish Embassy in the city of Mykolaiv.
"We must do everything we can to support Ukraine. Reconstruction needs now and cannot wait for the end of the war. We are opening an embassy office in Mykolaiv to strengthen our presence on the ground and dialogue with local authorities. The embassy office is a shining example of our close partnership with the city and the Mykolaiv region," said the Minister of Foreign Affairs of Denmark.
The tasks of the embassy office will be a close dialogue with regional and local authorities. Ukraine's recovery needs will be compared with the competences and experience of Danish public organizations and enterprises in the areas of water supply, energy and waste management.
As the country's minister noted, the new office of the Danish diplomatic mission will start working in Mykolaiv already this week.
It will be recalled that Denmark and the Mykolaiv region signed a memorandum on reconstruction in March this year
See more information