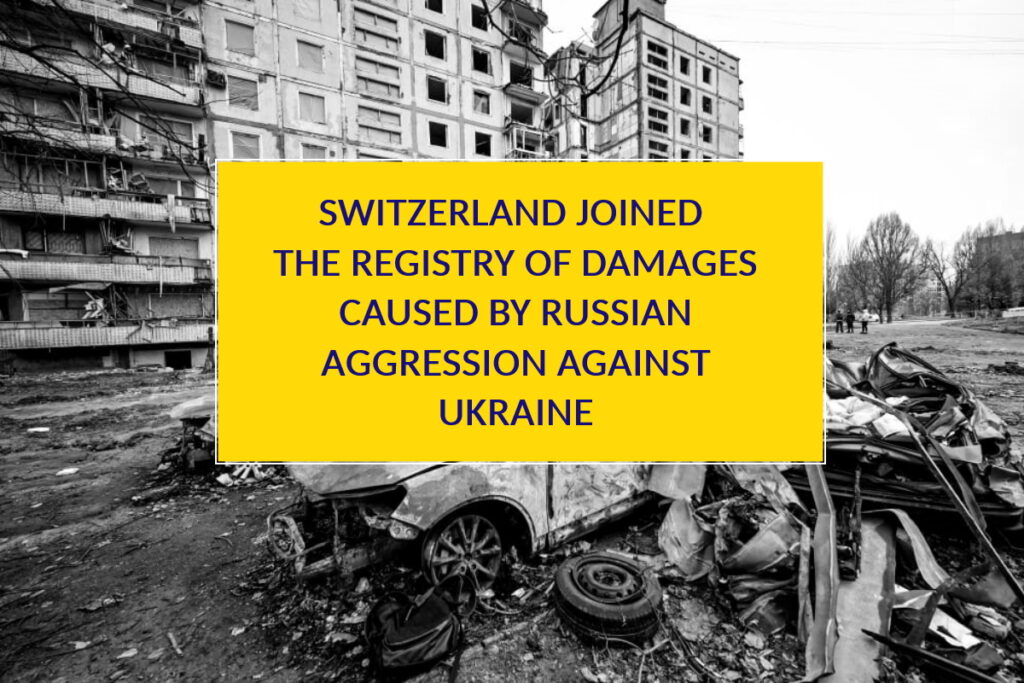 Switzerland joined the register of damages caused
by the aggression of the russian against Ukraine
Switzerland joined the Register of Damages Caused by russia's Aggression Against Ukraine created by the Council of Europe in May this year.
This is reported by the press service of the government of the country, reports "European Truth".
"At its meeting on August 30, 2023, the Federal Council decided that Switzerland would join this Loss Register. This membership underscores Switzerland's support for those affected by the war and the political process of rebuilding Ukraine, which Switzerland initiated together with the Ukrainian government at the 2022 Conference on the Reconstruction of Ukraine in Lugano," the statement said.
Switzerland's membership in the Register of Damages of Ukraine will soon be officially approved by the Council of Europe.
We would like to remind you that in Reykjavík, the capital of Iceland, at the summit of the Council of Europe, an agreement was adopted on the register of damages that Russia has inflicted on Ukraine since the beginning of the full-scale invasion. At that time, representatives of more than 40 countries signed a declaration on the creation of a Register of Damages Caused by Russia's Aggression Against Ukraine.
See more information