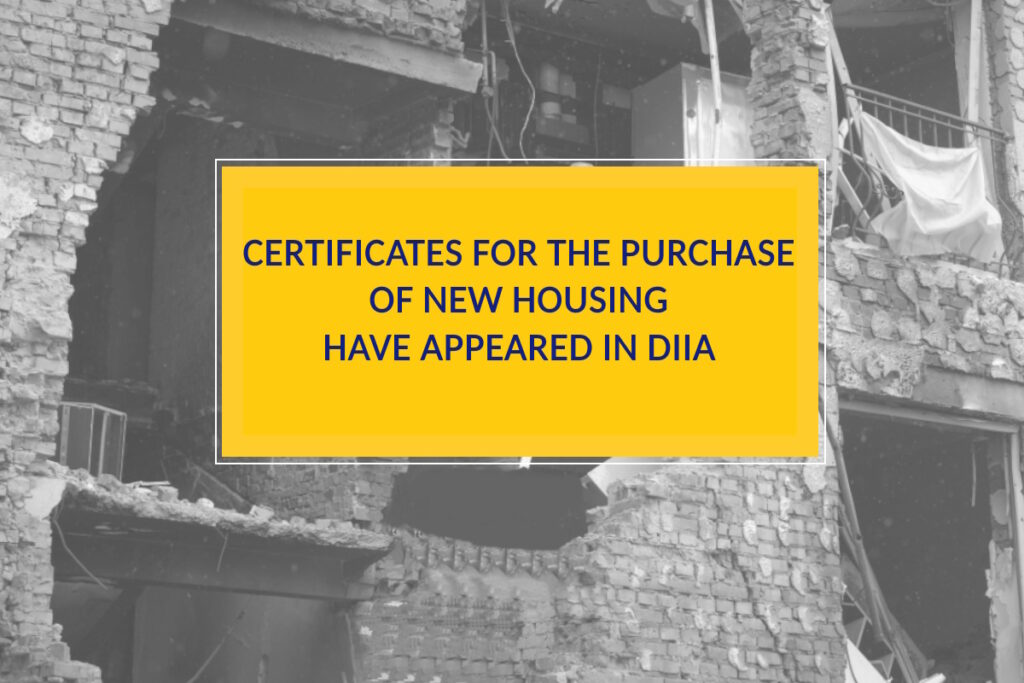 The first certificates for the purchase of new housing to replace the one destroyed by the occupiers appeared in "Diia"
In the "Diia" app, it became possible to review the first housing certificates for the purchase of a new home instead of the one destroyed by the russian occupiers.
This was reported by Prime Minister Denys Shmyhal in Telegram.
" As part of the eRecovery program , we are opening a view of housing certificates in Diia. Thanks to them , Ukrainians whose homes were completely destroyed by russia will be able to buy a new one ," Shmyhal wrote.
However , it will not yet be possible to spend this certificate on the purchase of housing.
According to the Prime Minister , the mechanism for their use is still being finalized. A full launch is planned for November this year.
The Ministry of Restoration and the Ministry of Digital Transformation will inform in detail about how the certificates can be used.
See more information