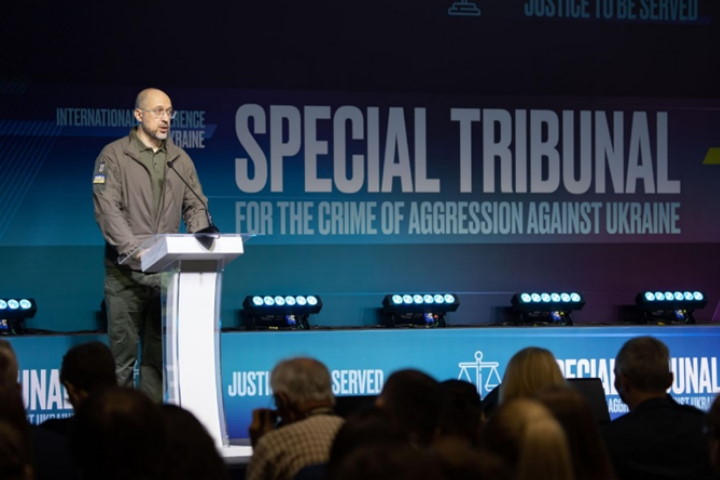 An international conference was held on the issues
of the special tribunal on aggression against Ukraine
The International Conference "Special Tribunal on the Crime of Aggression against Ukraine" was held in Kyiv. Justice that must be done."
The conference, attended by Prime Minister Denys Shmyhal, among others, was devoted to the issue of bringing to justice all those guilty of war crimes committed by the Russian Federation against Ukraine.
The event was also attended by representatives of the Project "Increasing awareness among self-governing municipalities and citizens on recording the destruction caused by war" and representatives of the Headquarters for procedural activities of the Ukrainian Association of District and Oblast Councils
On the agenda of the Conference were the following issues:
discussion of the importance and methods of creating just such an international judicial body;
determining the issue of removing personal immunity from the ruling elite of the aggressor country;
consideration of procedural aspects of international criminal tribunals and the political significance of this judicial body.
Thus, the Prime Minister of Ukraine emphasized the need to jointly create a legal mechanism to achieve justice and responsibility, which would cover all criminals – from organizers to direct executors.
Denys Shmyhal also added that, in addition to punishment for crimes, Russia must also pay for all the destruction and damage caused by its aggression. According to him, Ukraine offered the world the concept of an international compensation mechanism. The source of funds for compensation should be Russian frozen assets.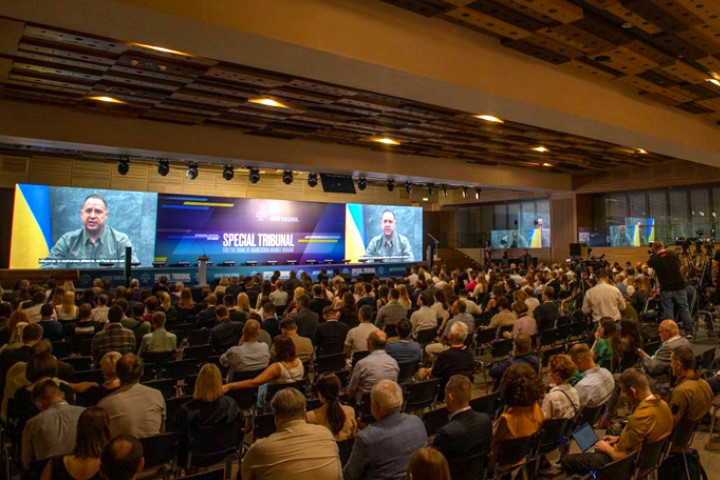 According to the head of the government, 42 countries and the EU have joined the formation of the international damage register. The formalization of the structural elements of the compensation mechanism is expected.
"It's about justice: convicting criminals, making them pay. Two key things. It is certainly necessary to restore the Ukrainian economy and infrastructure at the expense of the aggressor. Now, together, we must create a precedent of judicial punishment of the guilty and a precedent of payment of funds for restoration. The world will become safe if we draw the right conclusions from Russian aggression," Denys Shmyhal summarized.
It should be noted that the creation of such a tribunal was supported by the Parliamentary Assembly of the Council of Europe, the European Parliament, the Parliamentary Assembly of NATO, the Parliamentary Assembly of the OSCE and individual states.
The publication was prepared within the framework of the project "Raising awareness among self-governing local governments and citizens on recording the destruction caused by war", which is implemented by the Ukrainian Association of District and Regional Councils with the support of the "Phoenix" project, which is implemented by the East Europe Foundation at the expense of the European Union.
See more information